Frequently Asked Questions
Where can I buy Apple-A-Day juice?
Our juice is sold at Whole Foods Markets, Olivers, Andy's, Nugget Markets, Berkeley Bowl, Mollie Stone's, and many other fine retailers.
What juice sizes are available?
Our juice is bottled in pints, quarts, half gallons and gallons.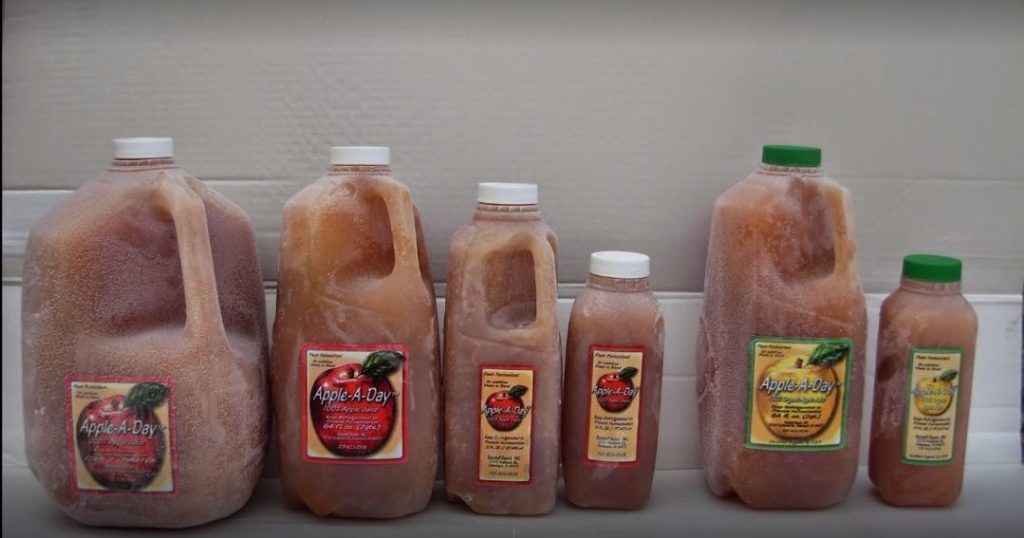 Do you have organic apples and juice?
Organic juice is available in pints and half gallons.
When is U-Pick season?
U-Pick is typically September through early December, depending on the availability of ripe apples. Exact dates may vary. Check our Facebook for announcements regards exact dates, or contact us directly.
What is the difference between apple juice and cider?
Juice is a general term whereas cider specifies that the juice is not from concentrate. All Apple-A-Day juice is cider, pure juice straight from the apple without additives.
What processing methods do you use?
We use the cold-pressed and UV treated methods to process our juice.
Does the ranch use environmentally friendly methods?
Apple-A-Day has a goal not to create unnecessary waste. Pulp waste goes to feed animals such as cows and pigs. We are sensitive to water conservation and do not irrigate the farmland.